In June 2022, we celebrate LGBTQIA+ Pride month. This is an opportunity to shine a light on the lives and contributions of the gay community. The impact of gay, lesbian, bisexual, and trans people in the construction industry is undeniable and deep-rooted. From inventions to architecture and more besides…
Here are just a few examples of LGBTQIA+ tradespeople and the impacts they have made on the construction industry.
LGBTQIA+ Inventions
Without the contributions of the gay community, the world would never have seen inventions like parachutes, diving suits, armoured tanks, helicopters, calculators, contact lenses, and more. That's just from one member: Leonardo da Vinci.
What?! The guy who painted the Mona Lisa?
Yes! The famous 'renaissance man', who many historians suggest was homosexual, was skilled in civil engineering, chemistry, geology, geometry, hydrodynamics, mathematics, mechanical engineering, optics, physics, pyrotechnics, and zoology.
Wartime LGBTQIA+ tradespeople
During World War II, many lesbian women found a sense of comfort when they joined the force. Many women in the UK and abroad were learning trades and gaining confidence. For some, their previously ridiculed 'masculine' tendencies and characteristics were now being celebrated.
Despite the fact that revealing their sexuality in the military was forbidden, many LGBTQIA+ members found a way to elude suspicion and make an impact anyway.
Like wartime radio technician Phyllis Abry, for example. She was featured in US propaganda as a representation of the ideal woman in the US Women's Army Auxilliary Corps. Unbeknownst to the US military, they also selected Phylis's lover Mildred as the other ideal candidate to be featured alongside her in the propaganda.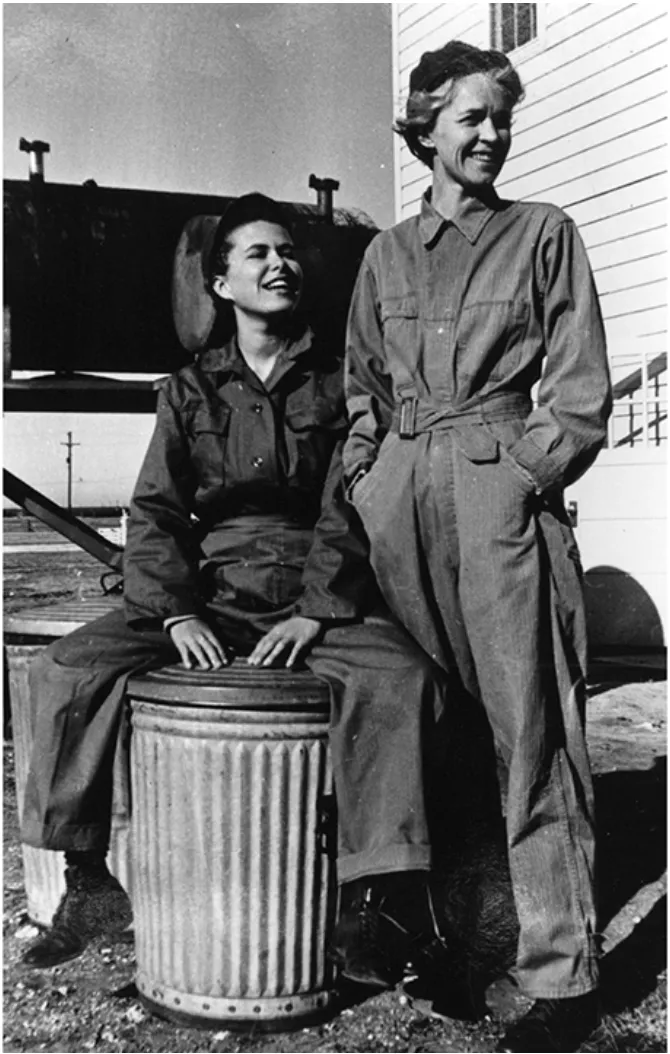 (photo source: King's College London)
LGBTQIA+ Architecture
In the past few decades, theories have been emerging among historians that examine how LGBTQIA+ members (especially LGBTQIA+ tradespeople) create and shape different spaces. This movement has become known as 'LGBTQIA+ architecture' or 'Queer architecture'.
Eleanor Butler and Sarah Ponsonby or "The Ladies of Llangollen" are considered by many to be the mothers of queer architecture. When faced with the prospect of forced marriages, the two lovers ran away to a cottage in Wales where they made interesting and provocative structural enhancements.
(image source: Llangollen.org)
LGBTQIA+ Allies
LGBTQIA+ allies are individuals who may not belong to the gay community themselves, but who help to create safe spaces for LGBTQIA+ people to flourish. Like tradesperson and LGBTQIA+ ally Sir Raymond McGrath.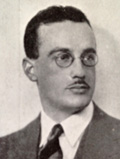 (image source: The Country House Archive)
When garden designer Sir Christopher Tunnard and his partner, Gerald Schlesinger asked the architect, Sir Raymond, to build them a house, he built them a fake wall to split the couple's bedroom into two separate bedrooms when guests visited. This would make them appear as though they were bachelor housemates. This trick helped the partners to live together with greater comfort and confidence.
Do you have a story you want to share with us? Get in touch and let us know.